I installed Edelbrock heads; an Offenhauser 3-deuce manifold, Mallory distributor, 12-volt alternator and headers tied into Smitty Glasspaks. The engine was cleaned and painted with Ford Iris urethane.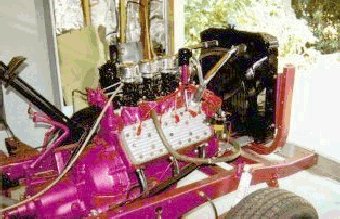 Engine installed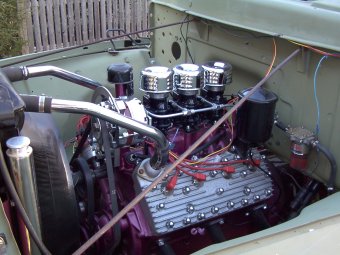 Trial fit of new panels
The doors inner fenders and hood had to be replaced also. I had to assemble and fit all the parts that I have collected (see below). Once that was done, I started fitting the BMW hood hinge, hard tounneau cover and other minor modifications. Photos will follow when I get a chance.
Now I am getting ready to weld a few patch panels and the body will be ready for paint. The color being used on the whole body, interior, chassis and engine is Ford Iris.
Since I only work on it a little at a time between my other projects, work, and riding my Harley, it will still be awhile before it's finished.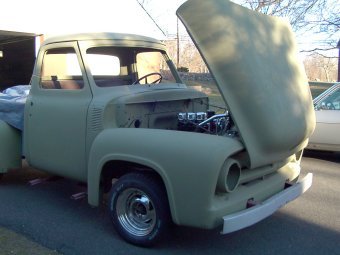 Assembled and running