This is my new truck right after I towed it home in the fall of 1993. The engine runs fine but there are no brakes. Every body panel on the truck, including the roof, has some rot on it because it sat under pine trees for the last 12 years.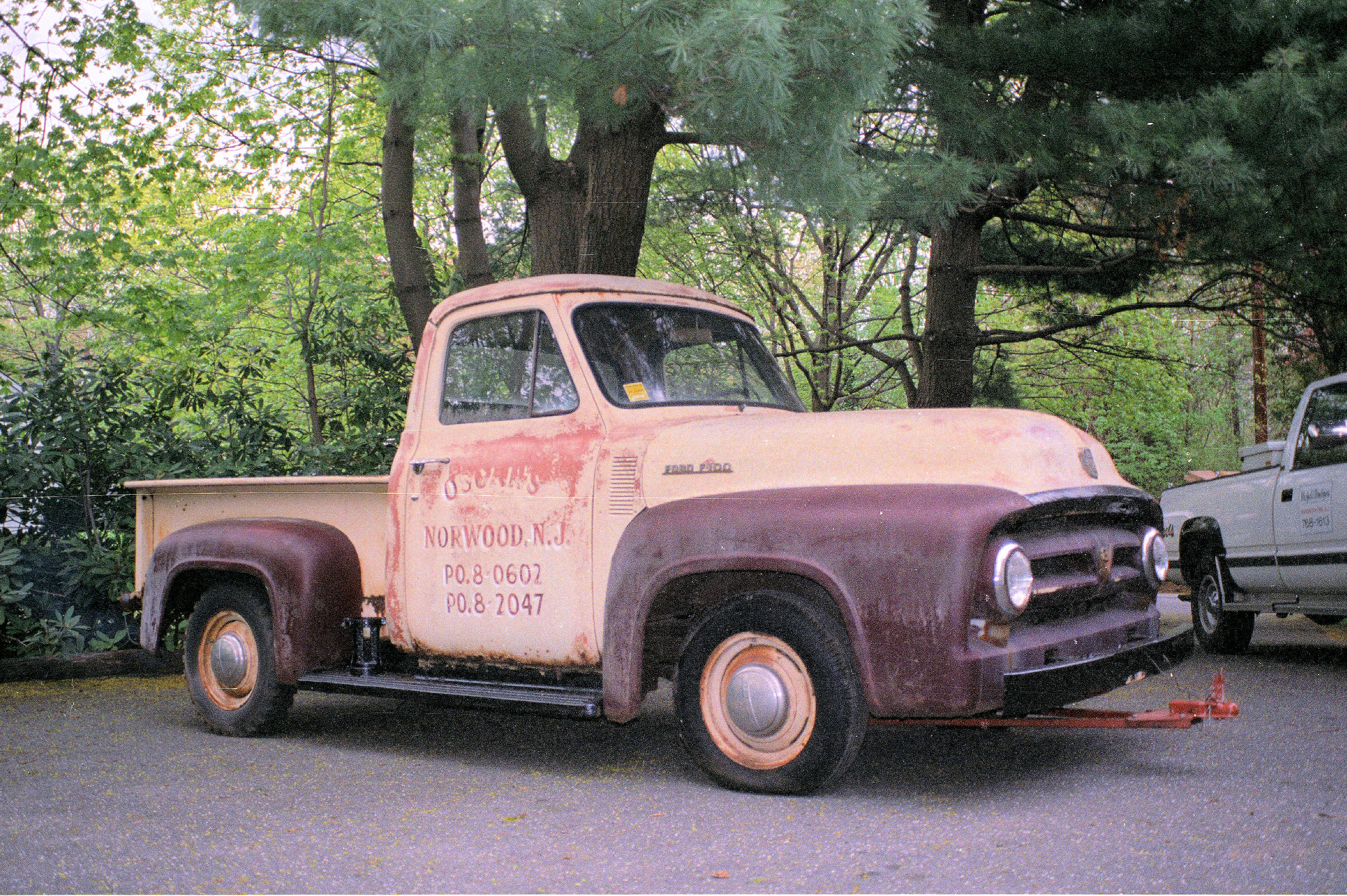 My new project 1993

Body off
After cutting some nuts, bolts and some rotted sheetmetal, I finally got down to the chassis. Meanwhile I started searching for some of the sheetmetal that was too rotted to repair. I started with a complete reproduction bed.
The truck had 35,205 miles on it when I picked it up. Not bad for a truck that was on the road for 28 years. When I cleaned under the seat I found the complete original Ford tool kit that came with the truck when it was new. They were wrapped in burlap and never used. Also I found a complete 1/2" drive ratchet set. All this was hidden from the last few owners by rags and a mouse nest.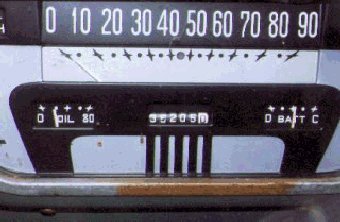 35,205 original miles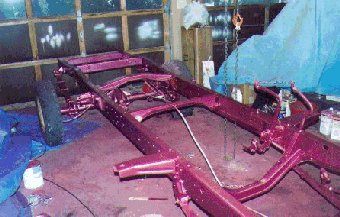 Chassis sandblasted & painted
The chassis was stripped, sandblasted and painted with Ford Iris urethane. The brakes, brake lines, wheel and master cylinder and all bushings were replaced. All that's left is to replace the springs with reverse eye mono leaf springs to bring the body down to the smaller wheels that I am using.