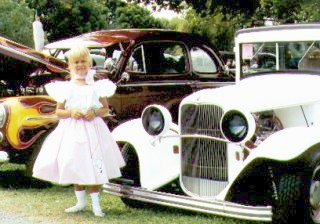 Heather in 91
Repainted in 91 and found original headlight buckets with smoked glass. She's fed by a Holley 4-barrel throttle body fuel injection. The original grille was shot so while I was looking for a replacement. I used a 32 Ford shell. It took another four years to find a shell, grille and proper hood.
In the interior, I installed air conditioning; VDO gauges set in an oak dash, power windows, tinted glass, AM/FM stereo, custom interior with oak accents and custom wiring.
These photos are from the Wheels of Time Rally in Pa.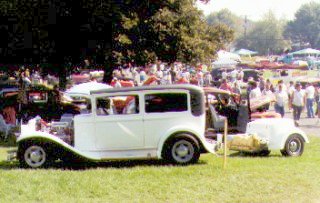 Wheels of time 95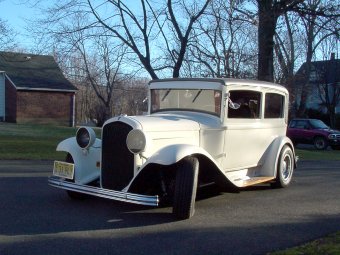 My car today
Finally with new shell, grille and Rootlieb hood installed.
Other than the last paint job, that I had professionally done, and the vinyl roof, everything else is home built. There are still things to do on my wish list but basically it is finished.